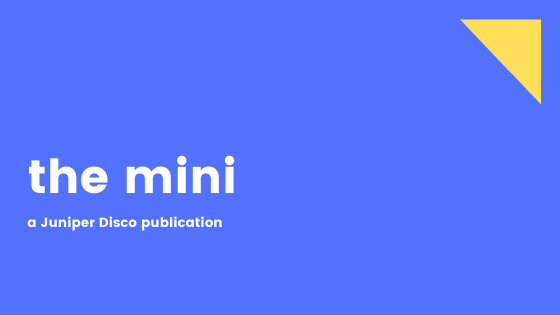 Note: I wrote most of this newsletter before we lost my mother-in-law on the morning of October 3. She suffered a stroke in April and tested positive for COVID-19. We are heartbroken, angry, and overwhelmed. I wanted to get this newsletter to all of you because there is so much at stake right now.
*******
Friends, it's time.

No one is coming to save us. We have to save ourselves.
(Google "Trump + DOJ + anarchist jurisdiction" or "DeSantis + ton of bricks" or "Trump + heat ray" or "stand back and stand by" or just "Trump is a super-spreader.")
Vote in person and as soon as your early voting period begins. Or take your mail-in ballot that you've filled out EXACTLY according to instructions (check, check again, and check one more time) to a legitimate drop off box. Make sure everyone in your pod does the same. And VOTE BLUE up and down the ballot. Now is not the time to give that one Republican the benefit of the doubt. Or to "make your statement" about the two-party system that offends you so much. Lives are on the line!
They know we are going to take it to the streets if there are any fascist shenanigans. Channel your rage and get your poster board and glue guns and biodegradable glitter ready!
THERE ARE MORE OF US.
**************************
In my best Steve Martin from Father of the Bride Part 3 (ish) clipboard-style (thankyouthankyouthankyou, Nancy Meyers!), here are things I've collected to help you through the pandemical, extreme weather-y, fascist coup chaos ahead of us:
More resources:
**************************
We returned to the dog park after the crowds of close-talkers and unfixed dogs finally left and went home after the season. Someone (I know who you are) left the gate open not only between the small dog and big dog areas, but the OUTER gate. The one mere feet from from Route 6 with a speed limit of 50 mph. I haven't run in years, but, Lordy, did I sprint when I saw Stephen heading that way.

I'm weaving a bowl from charcoal ash-colored fibers to hold our mask collection. It sits unfinished next to the yet-to-be completed pandemic embroidery project and my carefully collected stack of unread Cape-themed books.

My dear friends ordered some rainbow parrot tulip bulbs and early snow glories for me to plant this fall. I also ordered seed packets of cobalt blue bachelor's buttons, greenheart orange calendula, purple-y beauregarde snow peas, sangria hued pincushion flowers, and my beloved nigellas.
The plants were doing their end of season give-it-all-you've-got-leave-it-all-on-the-field output of blooms and strawberries and peppers and beans just a few weeks ago. So I moved all the summer plants to the back deck. For a while there we had a mullet going on — fall in front, summer in the back.
I learned how bees breathe when an enormous carpenter bee settled on to the railing by my pepper plants for a rest. I thought she was dying.
The most social interaction I've had since March was at our annual Town Meeting — held outside in the parking lot of St. Peter the Apostle Church. I wore my winter coat and wrapped up in a blanket. And I eagerly thrust my giant pink voting card in the air for everything — ban plastic water bottles? YES! hire an indigenous liaison for the town? YES! more money for housing for those who can't afford a 350 square foot bin for $500k? YES! make it illegal to hunt in our conservation land? YES! YES! YES!
I saw a snake on one of my exploration hikes. It was the biggest black racer that ever lived. After letting out my special wildlife encounter sound, I took a photo of it (for PROOF that I survived), tiptoed past it, and then ran for the second time in a week.
I've been restocking the outer Cape's Little Free Libraries after the summer people emptied them.
I'm closing in on 180 consecutive days of using the DuoLingo app to learn Portuguese. Favorite word so far: abacaxi. It means "pineapple."
I discovered a field of native beach prickly pears in Wellfleet. And a single wild aster growing in my back yard. I traipsed in the autumn coastal fields and marshlands surrounded by faded sea lavender, corded grass, sedge cotton, and goldenrod.
We're still making universally loved Fraperols for all our friends and family. Here's the recipe:
Whisk together 1 ½ cups prosecco or semi-dry white wine, 1 cup Aperol, 1 cup water, and ¼ cup orange liqueur (such as Triple Sec) in a pitcher. Add orange juice to taste. Pour mixture into 2 -3 standard ice cube trays. Freeze until firm, at least 8 hours, but preferably overnight. Transfer prepared ice cubes to a blender. Process until smooth and frothy. Pour into 4 wine glasses and top with prosecco or cava. Garnish with orange wheels. Serves 4.

NOTE: instead of ice cube trays, we pour the whole thing into one of these and freeze overnight.
**************************
Also, here's some stuff:
A few local things:

This time I leave you with a little bit of the Time Before:

In case you miss the bar sounds …
… which you can listen to while you immerse yourself in one of these …

"10 Books That Feel Like Going to a Bar." "If you miss sampling expertly crafted cocktails in elegant lounges, sinking into happy hour conversations with coworkers after the office closes, or playing spirited rounds of pub trivia with your friends, consider turning to one of these ten books set in bars to tide you over until it's safe to gather at your favorite local watering hole."
… and the disco dancing (I love a good drop and there are two very satisfying ones in this frisky dingo of a song) …
Stay safe, my friends. Mask up before you get in line to vote or drop off your ballot. And don't touch anything. I'll be back with my clipboard to check in on you soon!