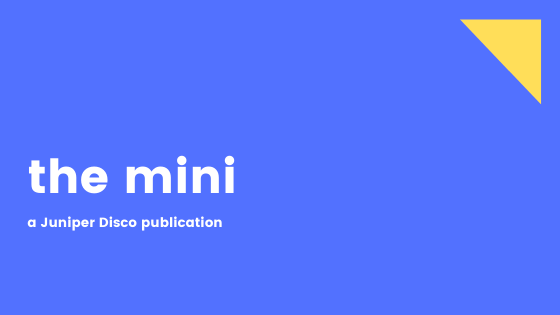 I promised I wouldn't write until I had something to say. When you have a quiet moment, listen to 12-year-old Tilly Breimhorst talk about her grandfather who died from the coronavirus. And then, please, please, please, think of all the Tillys out there anytime you make the decision to leave the house.
So many voices out there telling you, lying to you, instructing you, mocking you, persuading you, encouraging you, manipulating you, praising you, shaming you. Unless pandemics are their credentialed area of expertise, everyone is just finding their way through this. Same as you. Same as me. Listen to the experts. The real ones. With degrees and decades of legitimate experience. (Here's one I rely on. She hasn't been wrong yet.)
We're dabbling here. A little bit of this. A little bit of that. Anything that is soothing and nothing that produces guilt or triggers that you-should-be-you-should-not-be inner scoldy voice.
We're playing a lot of Motown. We started watching Top Chef from season one, episode one. We're watching Hitchcock/ian movies featuring leading ladies in Edith Head costumes and Cary Grant flitting about in his loafers and dashing ascots.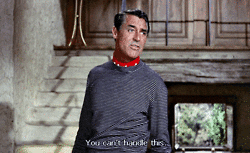 We're doing the Zoom thing with our family every Sunday morning for brunch. We're listening to live reggae music as the sun sets over the Jamaica Inn in Ocho Rios every Tuesday evening.
I've learned how to gua sha my puffy face, watched Nina McLaughlin read from her new essay, Summer Solstice, and listened to Mozelle Andrulot's soaring voice in Payomet's Tiny Tent concert. I couch danced at the first Tea Dance of the season — the most fun I've had since we locked this whole thing down.

We started a table scrap garden of scallions, lettuce, and celery. We're learning not to waste food. Oranges have been turned into marmalade, habaneros into hot sauce, strawberries into cobbler.
I inventoried every food item in our house, an effort to exert control where it feels like I have none.
I started a beginner-level embroidery kit, feeling a sense of accomplishment with each misplaced stitch, and challenging my long-held belief that I have terrible hand-eye coordination. Turns out, that's true.
Stephen and I have been going off trail more and more and exploring the moonscapes of the dunes. Grateful for the undeveloped land that allows for social distancing.
I spent an entire week pruning my hydrangeas only to hastily cover them back up in leaves and mulch because it snowed for the first time since December. Because of course it did.
Routines have become precious. Every morning Stephen follows The Super Mr. (TSM) into his office to start the day. We watch our governor's daily press conferences together. Around 4:00, I crawl under my weighted blanket and then rejoin the family for our daily cocktail hour that includes a tiki glass or a plastic marlin swizzle stick and, for Stephen, a chicken broth ice cube.
There's also an ever-growing list of daily chores of cleaning, taking temperatures, and sniffing a particularly unctuous candle to make sure we aren't secretly infected with coronafuckers. Now we check our toes, too.
Thursday is Pizza Night. Friday is Takeout Night. Saturdays are for self-tanning.
We're trying to keep our money in town. Or at least on the Cape. I'm ordering books from independent booksellers and wondering why I haven't been doing this all along. I panic-ordered seeds. TSM panic-bought blocks of cheese.
I started learning Portuguese in the Duolingo app in case we need an exit strategy. Not much is sinking in except food words like pao and peixe. I like the sound of the soft "schhhs."
I put my thistle feeder back up (fuck the rats!) and have a lively group of feathered friends visiting me every day. The cutest cardinal pair, who I named Michelle and Barry, have been building a nest outside our window. I discovered two nests under our deck and have been trying to see who has been using them. My first catbird of the season arrived 24 hours after I put up the jelly feeder. And an oriole soon followed. The hummingbirds should arrive this week. I'm waiting. By the window.
Our house is under regular attacks from a male robin who, seeing his shadow in the windows, feels compelled to fight for his territory. We hear the thud, flutter, flutter, thud, flutter, flutter every morning while we sip our coffee.
After two years of screaming foob waking me up with a full body jolt every night, I haven't had a single episode since we locked down. I slept like a rock the first few weeks when everyone was following the rules. Sleep comes in disrupted shifts now.
We are making hopeful and alternative plans for summer, which included buying an adult-size kiddie pool for our yard, preparing an oasis on our Disco Deck, and gathering the fixings, including a nutmeg grinder, for my beloved Painkillers. "We're not savages," TSM likes to say.
We're constantly discussing how we'll do This while we can't do That. Sometimes I really miss the That (day drinking with my friends, eating at lively restaurants, walking down Commercial Street, doing my spring explorations up and down the Cape, hugging my mom.) But what started out as a placeholder life, has become a sacred practice. I am grateful for the private space we have, the community we live in, the nature that surrounds us, and the ability to prioritize our health. This life is the only one we have.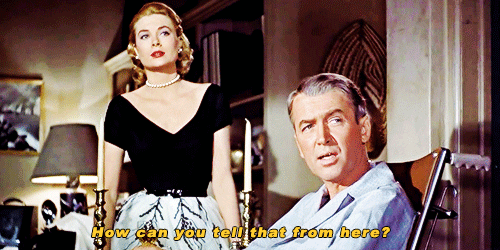 **************************
Also, here's some stuff: