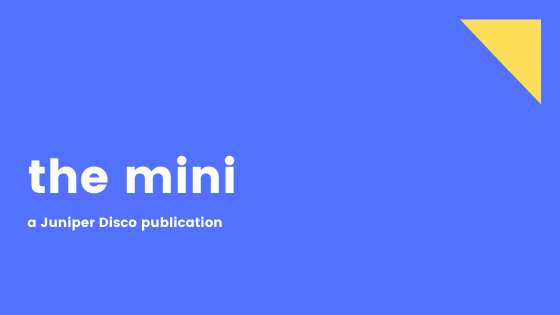 Well then. Seems the world is in a massive reset mode.

I recently stepped across the line from Overly Preparing to Lightly Hoarding. I'm wearing shirts covered in bleach spots, an unintentional result of my enthusiastic and slightly manic spritzing about the house. And I'm soothing my anxiety by eating all our quarantine food, reading books in the boarding school murders genre, and making lists of things to clean. How are you adjusting?

A positive thought I am CLINGING to: change always brings opportunity. Things will be lost and we'll need to grieve those, but something is bound to be better. It has to be. I'm focusing on that.
***************************
While we are waiting for the world to reboot, I'm doing something new. In addition to my regular bi-weekly editions of this newsletter, I'm launching The Mini — a shorter edition with fun, interesting, obsessively distracting, and hopeful things I've discovered that might help all of us through the next few months. Here we go:
Stay safe, everyone! Wash your hands and don't touch people!

(And if you think someone you know might enjoy this right now, please forward this on to them!)